HARS - High value information Alert and Reporting System
<-- -->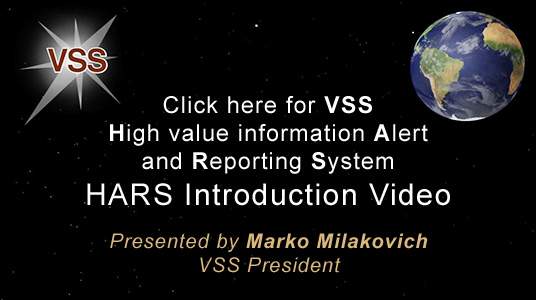 Introduction to HARS
HARS is a specialized information acquisition, processing, and distribution system. It's three missions, in order of priority, are: Get The Bad Guy, disseminate Public Service Announcements, and provide Targeted Information Distribution for advertising. It also makes use of an "expanded network", predictive analytics, and social networking.
HARS believes that the public is the most effective weapon to Get The Bad Guy and is specifically designed with this objective. This includes giving the public options to communicate with HARS, in any way, which is most convenient, including the social media such as Twitter and Facebook, in addition to phone calls or video calls.
More information on the HARS nature, characteristics, and infrastructure are found below. You are specifically encouraged to watch the "Straight Talk" video (candid and direct), and to read Real Life stories about Bad Guys.
<-- -->
Technology Used to
GET THE BAD GUY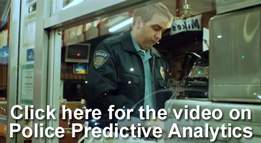 HARS uses Predictive Behavioral Analytics to identify higher probability locations where the Bad Guy might be, where he/she might go, and who he/she might visit. The predictive analytics technology has significantly matured and is an essential algorithm used in HARS. This power is portrayed in the video above (33 sec). Predictive Analytics is a mainstream product of tools and techniques, which is available now. Click.
Social Media, such asTwitter, Facebook, and LinkedIn are extensively used by the public. The Power of the Public, social media, and analytics provide a powerful synergy to Get The Bad Guy. HARS incorporates Social Media into it's operation and telecommunication options. Click.
The "New Style of IT" uses mobility, the cloud, Social Media, and big data as key elements in achieving future business and project outcomes. Learn more.

"When children are being sexually abused and exploited, it's a race against the clock to rescue the child and bring the predator to justice. These investigations are one of our highest priorities, and in today's world, we need to be technologically savvy and innovative in our approach." Former ICE Acting Director John Sandweg.
<-- -->
HARS – Straight Talk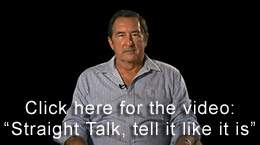 It is human nature – talk the talk, and talk the talk… To alter everything said in a framework of pleasant phrases, politically correct, with extreme care not to offend. Too often, so much effort is spent talking around the topic, that the essence is lost. Also, it is intrinsic in human nature to present information that will be compatible with the corporate dogma or the boss's proclivities… and thus the true value of the information may be altered, distorted, or rendered something far less than the original. Straight Talk is our perspective, without the soft trimming, on a few aspects related to HARS. Please don't be dissuaded to watch the video because of its ten minute length. If you are interested in HARS, the video will seem way too short.........." For the script of this video, click here.

"The Internet was a way to connect computers, and now it can be a way to connect brains." Andrea Stocco, University of Washington researcher.

"Never doubt that a small group of thoughtful, committed citizens can change the world. Indeed, it's the only thing that ever has." Margaret Mead, 1901-1978, American cultural anthropologist.
<-- -->
HARS - How It Works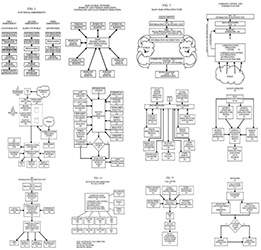 Above is only a portion of the drawings related to "How It Works". The HARS first mission is to "Get The Bad Guy", while achieving other sub-objectives using the same infrastructure. This website is NOT intended to provide a detailed description of HARS. However, a very, basic, high-level overview of "How It Works" is provided for you to achieve a fundamental understanding of the HARS concept and basic functionality. HARS is a SYSTEM, which uses existing, off-the-shelf, hardware and software in an integrated, unique manner to achieve very specific objectives and functionality. For this reason, and because of its design objectives, it is open system and is very scalable and adaptable to varying secondary, operational objectives. Please note, HARS has a patent pending. Click.
Considered by many to be the most beautiful equation:

Considered by some to be the most powerful equation:

Click here to learn more about these unique and powerful equations and the NEW REALITY of existence.
<-- -->
Missing, Endangered, Exploited, Disabled,
At-risk and/or Lost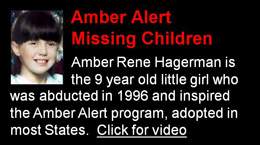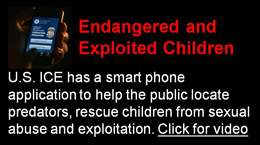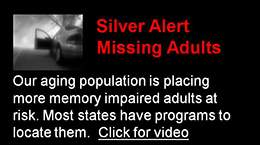 To learn more about programs to help, including those above, the ICE Predator application, Twitter, and Telephone Alert Systems (with more videos), please Click here.
<-- -->
Kelsey's Law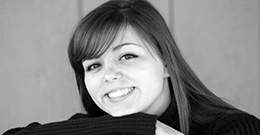 18-year-old Kelsey Smith was abducted from a Kansas Mall. For four (4) days her cell phone pinged but the phone company did not release the coordinates because of ambiguous laws. When they finally did release the coordinates, her body was found within one (1) hour. Kelsey's Law will allow for the release of location information in an emergency. Also; learn about Suzanne's Law which expands reporting of missing young adults. Click.

"But you've got a sense about perhaps not what we are building, but the way we approach problems as a group. About how we go back again and again until something is just right." Apple Product Designer and Senior Vice President, Jonathan Ive.
<-- -->
Proven Again
The Power of the Public

The arrest of the "East Coast Rapist" came after less than a week after the FBI posted his information on more than one hundred billboards in eight states. The power of the public and eyes of "Hu", the Human Element, is proven again. Click.

"As we've said before, the public is our greatest resource this is a case-in-point," Ronald Hosko, FBI Special Agent.

"When morals decline and good men do nothing, evil flourishes. A society unwilling to learn from past is doomed. We must never forget our history." J. Edgar Hoover, 1895-1972, FBI Director from 1924 to 1972.
<-- -->
Intelligence Organizations
A Logical Partnership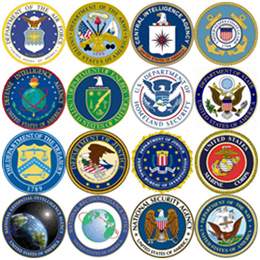 Every U.S. Intelligence Agency has its unique mission and its own list of "wanted persons" and persons of special interest. Each has some common methods to search for such persons as well as their own unique assets and techniques to locate them. This is the antithesis of coordinated, collective efforts, using pooled assets as a multiplier to find their "wanted". HARS can be a powerful tool and can be an effective force-multiplier to help all these agencies achieve a result greater than each could on its own. The power of teamwork can produce superior results.
Click.

"One of the biggest lessons I learned was that finding terrorists and preventing attacks is not a science. It's an art. And you can't just throw technology at an art and hope it will solve the problem. It doesn't work that way." -- Darwin John, former FBI Chief Information Officer, 2003.
<-- -->
"The Missing Element"

It is generally accepted that the largest source of actionable information comes from the public, yet they remain on the sidelines as an incidental source and there are very few initiatives designed to include this powerful resource. The public eyes are omni-present they are everywhere. The Power of the Public is the missing Human Element (Hu) in the fight to Get The Bad Guy, from local thugs to international terrorists. HARS is the enabling means to harness the powerful force of the MISSING ELEMENT – the public is motivated and ready. Give them a tool to fight with – give them HARS. The critical factors are represented on the graphic above: The "Hu" for the Human Element (the Missing Element); the "eye symbol" for the all-seeing eye of the public; the first "i" for the information provided to the public, and the second "i" for the information received from the public (i squared); "A" for the applied Analytics; and, the resultant powerful equation, which when solved, results in "Mission accomplishment", achieved through the unifying force and teamwork to Get The Bad Guy. Click.

"You can have the most amazing technology in the world, but if it's not put in a form that's useful and desirable, you won't be successful." Robert Brunner, Ammunition Group partner.
<-- -->
"The Good Side of Bad"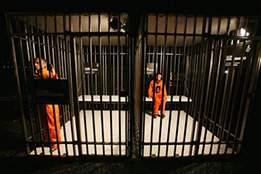 Information on unsolved cases and wanted persons when provided to incarcerated criminals results in tips and leads that solves cases. It is "Bad Guys" helping to catch "Bad Guys". In Florida, this was implemented by placing cold case information on a deck of playing cards, which were then made available to the prisoners. This was done several times and proved to be a successful program. Click.."

"The whole course of human history may depend on a change of heart in one solitary and even humble individual - for it is in the solitary mind and soul of the individual that the battle between good and evil is waged and ultimately won or lost." M. Scott Peck, 1936-2005 Psychiatrist, author and humanitarian. Served in U.S. Army. Believed in a dedication to truth, balancing and a disciplined life.
"And I must believe that man has the power to know the right, to choose between good and evil and know that his choice has made a difference..." ― Marion Zimmer Bradley, The Mists of Avalon
<-- -->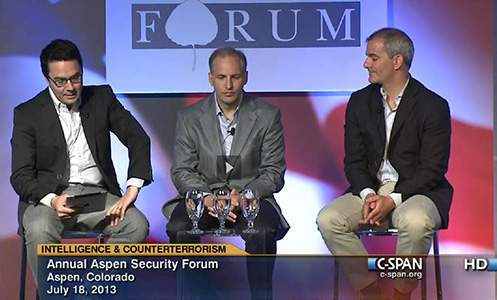 National Counter Terrorism Center (NCTC)
A propitious occasion where the current and former Directors of the National Counter Terrorism Center (NCTC) are interviewed together at the 2013 Annual Aspen Security Forum. The current Director, Mr. Mathew Olsen, and the former Director, Mr. Michael Leiter, who is now the Senior Consular to the CEO of Palantir Technologies, together address some difficult questions. For example: What is the current state of the threat of Terrorism? Where does it emanate from and how serious is it? ALSO; What is the fallout to our partnerships abroad from the recent security/intelligence leaks that you see at NCTC in terms of intelligence sharing and cooperation? ALSO; What is the role, if any, to targeted killings? Please note that the VSS High value information Alert and Reporting System (HARS) is capable of providing the "Missing Link" in the many of the efforts to Get The Bad Guy. You are invited to watch the C-Span one hour video on terrorism as addressed by the NCTC current and former Directors of NCTC at the following link: http://www.c-spanvideo.org/program/Counterterrorism3.
<-- -->
Real Life Stories

The following are five true stories, that happened to real people. There are lessons to be learned from each. May the lessons of the past guide us in our future efforts.

"I know that stories help people to remember the content." Jack Canfield, Author of Chicken Soup series and more.
<-- -->
Available:
Detailed PowerPoint Presentation

HARS is an open system using off-the-shelf hardware, software, and services assembled in a unique way. Behind it's subtleties is a synergistic composite, which might best be explained by a personal presentation, at your location. Please note that most of the information contained in the on-site, PowerPoint presentation is NOT contained in this website. Some of the topics include implementation approaches and marketing alliances, which includes revenue generation. To learn more about this opportunity, please contact us directly to discuss a VSS visit. Click here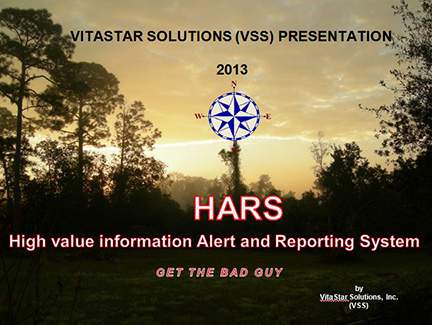 "The ability to instantly communicate through imagery now seems to transcend everything for businesses – for content creators, for e-commerce companies, for mass brands." Joe Stewart, Partner and Global Creative Director, Huge Limited.
QUESTION:
This webpage provides a plethora of information, but what does it mean? How does all this seemingly disparate information of examples and programs apply to HARS and Get The Bad Guy? HOW???????
ANSWER:
Professional sports teams make $ millions on their success and it is no secret that money is a powerful incentive and motivator to win. The critical element in the team success is TEAMWORK. In the quest to Get The Bad Guy, where is the// TEAMWORK//? The information presented above on this webpage contains many unfortunate examples of the lack of TEAMWORK between the individual efforts, which means ineffective use resources, and more importantly fewer Bad Guys caught. Yet, while each program may cite individual successes, the results are far less than what might be achieved through a consolidated and coordinated effort of shared resources – the sum is greater than the parts. This is one of the strategies of HARS; sharing of resources with a common goal, to Get The Bad Guy. There are so many different programs, many different phone numbers to call, many people and organizations to contact, that it becomes bewildering. HARS is a unifying strategy: Diversity of Means-to-Communicate with a common clearing house for information and action (HARS), AND, added is the "missing element (Hu)", a key, essential resource, which is integrated into the mission, thus becoming an integral member of the HARS team. TEAMWORK is a force-multiplier -- our team members are the PUBLIC – and our supporting staff is HARS.