<-- -->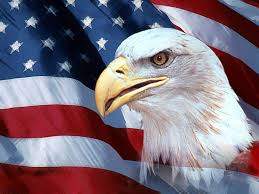 FIGHT TERRORISM … with two powerful tools: the PUBLIC and HARS. It is a proven fact that the PUBLIC provides more actionable information resulting in an apprehension of Bad Guys than any other source, yet there are very few efforts to use this resource. It is also a fact that modern, state-of-the-art technology in processing information exceeds the capability of humans. It is time to leave the dark-ages and employ the technological capabilities in the United States to combat the threat we are facing from fanatical, radical-Muslim, jihadists; yet sadly, our political correctness and organizational pride and territorialism is a debilitating roadblock. The High value information Alert and Reporting Systems, or HARS is powerfully tool for the PUBLIC to leverage our technology to fight this national terrorist threat, and at the same time provide means to help local law enforcement agencies to apprehend the local Bad Guys. Time is CRITICAL. HARS is NEEDED – N O W.
<-- -->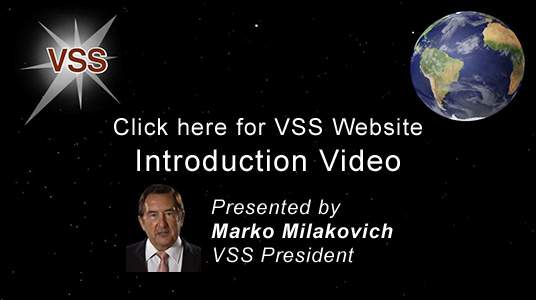 Welcome
Thank you for visiting the VitaStar Solutions (VSS) website. We are extremely proud to introduce our flagship project, the "High value information Alert and Reporting System" or "HARS", which is a unique information processing and telecommunications system whose first objective is to Get The Bad Guys. It also provides an integrated system to provide Public Service Announcements to the public and can be used for Targeted Information Delivery (TID) of advertising. HARS is singularly unique in its design vision and its integrated infusion of The Missing Element -- it's about time!
Learn more...
VitaStar Solutions is proud to offer some very specialized engineering services. We are an established Value Added Reseller (VAR) and can offer consulting and the products from two different companies in the telecommunications field.
Learn more...
Because of our commitment to HARS and our belief that it can make a meaning difference in our society, while at the same time offering significant business opportunities for revenue generation, VSS is ready to provide a personal PowerPoint presentation at your location, If you are interested, please apply.
Learn More...
<-- -->

Guiding
Principles
It has been said by many that "you do business with people, not companies" and VitaStar Solutions agrees with this assertion. Our values listed below are not transcribed from a text-book or borrowed from some great historical sage of the business world. These are truly our values, and reflect the essence of the people comprising VitaStar Solutions. If you or your company have any qualms about our values, that is probably a good indicator that we are not meant to have a meaningful business relationship.
Learn more…
VISION
The guiding view from tomorrow for today's activities.
Learn more...
CREATIVITY
Solutions beyond the logical extension of the obvious.
Learn more...
CLASSICAL ENGINEERING
Elegance in execution through simplicity and effectiveness.
Learn more...
INNOVATION
Uncompromising logic and a holistic approach.
Learn more...
INTEGRITY AND RESPECT
More enduring than any technical solution.
Learn more...
ATTITUDE
A pervasive, positive belief in all activities and outcomes.
Learn more...
.
.
* warp: The threads that run lengthwise in a woven fabric, held in tension on a frame or loom, that run endlessly from beginning to end, such as in a tapestry.
<-- -->

Three Most
Important Rules
"Ready – Fire – Draw" … Ooops, that's not right, yet it happens all the time, and yes, in the business world with ill-spent precious financial resources and even worse, failure of mission accomplishment. If you can walk you can run – right! It's simple? NO, it's not. Training, experience, skill, resources, and clearly articulated objectives are critical for success. Learn more about "The First Principle of Success", "The Corollary To The First Principle", and "Think About The Following."

"Let every nation know, whether it wishes us well or ill, that we shall pay any price, bear any burden, meet any hardship, support any friend, oppose any foe, to assure the survival and success of freedom."
//(President John F. Kennedy, 1961)//

"Far better is it to dare mighty things, to win glorious triumphs, even though checkered by failure, than to rank with those poor spirits who neither enjoy nor suffer much, because they live in a gray twilight that knows not victory nor defeat."
//(Theodore Roosevelt, 28th U.S. President, 1858-1919, "The Strenuous Life")//

"The world has advanced and new technology is an enabling ingredient for good, for those with the creativity and innovation to harness this potent force." (MM July 2013)
.
** woof: The threads that run crosswise in a woven fabric, at right angles to the warp threads. Typically create the intricate designs, which appear on a tapestry.
<-- -->

Implementation Impediments
A great idea in concept does not directly translate into a great success in the real, operational world. Many great ideas have inexplicitly failed when implemented and seemly poor ideas have proved to be successful upon implementation. Ideally a great idea should be implemented with great operational and commercial success.
Regardless of whether you want to retain one of VitaStar Solutions services or whether you want to embrace our "flagship" offering, the High value information Alert and Reporting System (HARS), or are just curious, the principles leading to successful adoption, implementation and employment are the same.
To learn more on how to prevent a "home run hitter" from "striking out", and how to enhance your opportunities for success, the following, abbreviated wisdom is offered for your assistance.
Learn more...

"Time is the warp***** of the tapestry which is life. It is eternal, constant, unchanging. But the woof****** is gathered together from the four corners of the earth and the twenty-eight seas and out of the air and the minds of men by that master artist, Fate, as she weaves the design that is never finished.
A thread from here, a thread from there, another from out of the past that has waited years for the companion thread without which the picture must be incomplete.
But Fate is patient. She waits a hundred or a thousand years to bring together two strands of thread whose union is essential to the fabrication of her tapestry, to the composition of the design that was without beginning and is without end." (Edgar Rice Burroughs from the book, "Tarzan Triumphant")