Philanthropic Projects
<-- -->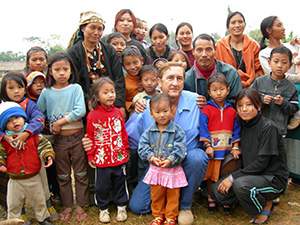 Nagaland, Kiyevi Village children with Marko.
VitaStar Solutions is currently participating in one philanthropic project and has plans to expand into additional areas. The following is a brief description of our current effort and a short description of future efforts we hope to pursue. It is our belief and commitment to social responsibility because it is part of our personal and corporate values.
The U.S. State Department has a program to promote cultural exchange between the United States and other countries. The program implements the Mutual Educational and Cultural Exchange Act of 1961. The purpose of the Act is to increase mutual understanding between the people of the United States and the people of other countries by means of educational and cultural exchanges. Educational and cultural exchanges assist the Department of State in furthering the foreign policy objectives of the United States.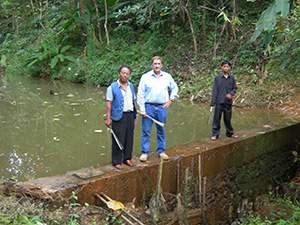 Kiyevi Village Chief and Marko examine village water supply dam.
VitaStar Solutions is participating in the Cultural Exchange Program as a "Host Company", and provides a structured and guided work-based learning program to one foreign cultural exchange trainee, as set forth in an individualized training plan that enhances both the trainee's understanding of American Culture and society and her skills in her occupational field through exposure to American techniques, methodologies and expertise. The VSS cultural exchange trainee is from Nagaland, which is located in the Himalayan foothills in Northeast India
Future objectives include "reciprocity, which means the participation of a United States citizen in an educational and cultural program, to go abroad, specifically to Nagaland. It is hoped that VSS may identify doctors and engineering expertise in the area of electrical power, water supply (dam construction), and agriculture to provide assistance as part of the cultural exchange program, directly to remote villages in Nagaland.
VitaStar Solutions will be happy to discuss this program with anyone who would like more information or might be interested in participating in this program.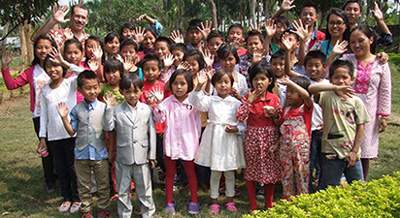 The children of Little Lights Orphanage in Nagaland.
Shown in the picture on the right are the "Little Lights" of the "Little Lights Orphanage" nestled in the foothills of the Himalayan Mountains. Here, a loving and nurturing atmosphere is provided for orphaned, abandoned and unwanted children from some of the poorest and remotest hill tribes of Northeast India. VitaStar Solutions is a proud supporter of the Little Lights Home. Visit www.littlelightsorphanage.org.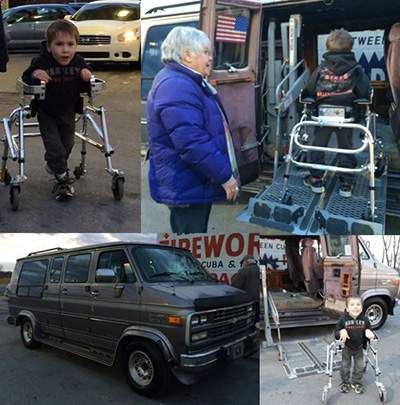 On the left are pictures of a handicap-equipped van and Logan, a young boy, with multiple sclerosis (MS). His grandmother takes care of him and takes him to the children's hospital for treatment, but she uses a regular vehicle, which is a little difficult. VitaStar Solutions learned of Grandma and the boy and donated the handicap van shown in the pictures. A volunteer, Gary Morris, came to Florida and drove it back to Tennessee, where Grandma and the boy live. Another volunteer, from Wilks Detailing in Springfield, detailed the van without charge. Grandma was extremely happy and thankful for the gift. Hopefully, some day the boy will be able to use the van hand-controls to drive himself.

"Man becomes great exactly in the degree in which he works for the welfare of his fellow-men." Mahatma Gandhi, non-violent philosopher, 1869-1948.

"There is no greater insight into the future than recognizing... when we save our children, we save ourselves". Margaret Mead, 1901-1978, American cultural anthropologist.