HARS - High value information Alert and Reporting System
<-- -->
HARS - Predictive Analytics - Twitter and Facebook
Social media is a gigantic reservoir of raw information waiting to be exploited by intelligent and perceptive analytics with the potential to aid in investigation and apprehension of the Bad Guys. Learn more in the paper "Twitter and Facebook Analysis: It's Not Just for Marketing Anymore" by Jodi Blomberg, SAS, Denver, CO; SAS Global Forum 2012, Paper 309-2012.
Read: "Twitter and Facebook Analysis: It's Not Just for Marketing Anymore"
<-- -->
Social Media – A Powerful Tool: Real-life Example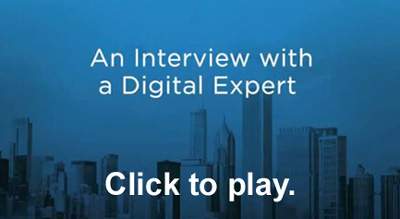 The case study, described by a digital expert, Mr. Jason Miller, the Social Content Manager for Bean Global, parent company of Jim Beam and other alcohol products. It addresses concerns and opportunities of social marketing. This video is presented here because of the parallels with VitaStar Solutions and the High value information Alert and Reporting System, or HARS. Please note that integral to the HARS design philosophy is the central focus on the Missing Element, the public, and the objective to employ all means of communications to provide dissemination of information and reporting of information by the public to GET THE BAD GUY. Critical to this objective is the prolific use of social networking. This video is directly applicable in concept of employment of the social media to meet design objectives AND to create the HARS presence with the American Public. Please "THINK HARS" as you watch this 3:51 minute video.
<-- -->
Twitter – A Social Medium for Live News Reporting
"CNBC Original: #TwitterRevolution, Season 2013 Episode 807, Aired 8-7-2013 Reported by Carl Quintanilla. Click on the image and you will be directed to the CNBC website where the 43:18 minute video is located."
Synopsis: The video covers the rapid growth of Twitter from the U.S. Airways plane ditching in the Hudson river in January 15, 2009, to the Boston marathon bombing on April 15, 2013 and addresses its integration into a "new journalism" and live news reporting through the social networking medium.
VSS Comments: Twitter is an example of how a new technology can transform the way information is reported and shared and its impact on organizations that interact with the public in providing and receiving information. As stated elsewhere in this website, new technology should not be used as a panacea in information sharing, with the thought that it will replace existing information acquisition and distribution methods, but should be viewed as a new, complementary method of information sharing. The HARS challenge is to integrate this transformative information sharing technology with existing technologies in a collaborate, complementary way so that the end result will be greater than the sum of its parts, thus creating a more powerful and ubiquitous information acquisition and distribution system. This is a HARS design objective and social networking has been integrated into the HARS design.