Services & Products
<-- -->
VAR – Value Added Reseller
Remote Site Monitoring
VitaStar Solutions is a Value-Added Reseller for Asentria, a company that has a focused product-line that specializes in Remote Site Management and Monitoring. The following are just some of the areas in which they offer well-tested and productive solutions:
SiteBoss Series: Remote device management, monitoring, & controllers.
Site Management Program to support a company's Network Operation Center (NOC) with monitoring of diverse parameters at a remote, including alarm management.
Monitoring products, which includes remote monitoring hardware devices and sensors that can be deployed at the remote sites, providing a powerful set of intelligent remote monitoring and remote device management and control features to help detect and prevent potential operational issues at the remote sites.

TeleBoss Series: Buffers for CDR and SMDR data collection and polling plus PBX alarm management and remote access.
Tele-management Products for call-detail reporting (CDR) and Station Messaging Detail Record (SMDR) data collection and polling, with specific feature capabilities of Call accounting data buffers. Also included or other common telecom functions such as PBX alarm management and remote PBX access.
Site Security Products, including Door/window motion detectors, tower lights, RFID card reader access, IP cameras, site environmental monitoring, and more.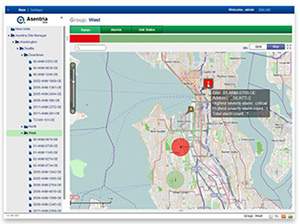 SiteManager Software: From your NOC, manage multiple remote sites.
Protocol Related Products, including SNMP integration, secure remote IP access, and protocol conversion devices.
AND, other products such as DC power control, antenna control, and more.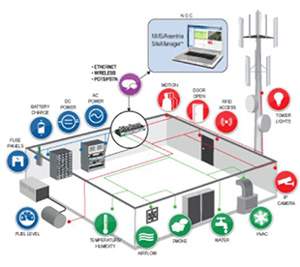 Remote Monitoring: Includes; temperature, humidity, smoke, water, airflow, HVAC and more.
The Asentria product line provides many value-add products related to remote site management and monitoring – they deliver both performance and peace-of-mind. You are invited to visit their website at: www.asentria.com.
If you have any questions or would like some assistance, you may call VitaStar Solutions or contact Asentria directly.